About ABBIT
Since 1982, ABBIT has been providing customized audiovisual solutions, skilled personnel, and expert support for both national and international meetings and conferences. As we celebrate our 40th anniversary, ABBIT can once again establish itself as a globally recognized and relied-upon provider.
ABBIT's primary focus revolves around creating impactful event experiences. Centered on participants who are both well-informed and interconnected, leaving with a sense of engagement, aligned with the intended messages and objectives. ABBIT's areas of expertise range from meeting support, format design, audiovisual support and production to optimizing presentations.
Yearly, ABBIT provides assistance to approximately 275 global events, almost 50% of those customers are based in the United States. In 2018, ABBIT became part of a bigger entity; The PFL-Group. With an expanded team, brand new infrastructure, expertise in video production and additional capabilities.
ABBIT provides the following services:
·       Meeting Support & Design; 
·       Meeting Management & Innovation; 
·       AV Rental & Productions; 
·       Format Development; 
·       Staging; 
·       Exhibition Support; 
·       Multi-hub Meetings; 
·       Live, Hybrid & Virtual Meetings; 
·       Audience Interaction. 
ABBIT is now, more than ever, the number one innovative force in meeting & conference support.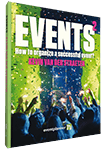 Activities ABBIT bv
Activity regions:

Antwerpen | Belgium