Book us as a magician for your family party, wedding or business event!
No dusty, corny balloon tricks, or predictable kids' tricks, or bunnies out of a top hat. We give you a solid portion of magic for your private party, wedding or corporate event.
A magic act aimed at adults, but suitable for all ages. An affordable and excellent icebreaker or crowd pleaser that will not disappoint anyone.
These magicians bring you a magical experience on a rollercoaster of emotions: Breathtaking, surprising, horrifying, creepy or naughty: call it what you want! As impressive magicians, we transform your wedding reception, event or company party into a breathtaking experience that you and your guests will talk about for a long time to come. If you think that adults are not surprised, wiped off the map and can be deeply impressed, then you are wrong.
Close-up (table hop) magic & entertainment
Book us as a magician who marvels table by table. Per table, for smaller groups (up to 10 people), we give a performance of five to ten minutes, until we have completed the room, and then start again. This makes this form of magic perfect for family celebrations, birthday parties, restaurants and receptions.
Full evening magic show
Our full evening magic show, performed by one or two magicians from the Magic Dudes. Brought to a stage or among people. The sound and light show and the projector complete the picture. For larger halls or events, we provide a light and sound system so that everyone present can enjoy the spectacle.
A party at home? Are you looking for an unforgettable act?
Book a MagicDude at your home and bring the wonder to you and your guests! Book our magical 45 minute set for up to 12 people.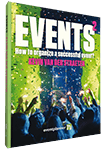 Activities MagicDudes
Activity regions:

Antwerpen | Oost-Vlaanderen | West-Vlaanderen | Belgium
Activities: