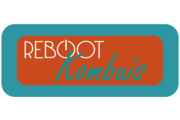 reBoot Kombuis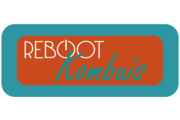 Kolonel Begaultlaan 7 bus 3

,

3012

Leuven

, Belgium
Certificate of Excellence 2019
Inspiring event location and seafood restaurant on a converted cargo ship. The reBoot ship is a 40m long 'spire' from 1963, converted into a unique space for events, team development and brainstorming, with a professional galley and cozy bar. Also welcome for your wedding party, birthday party, engagement dinner, networking event, cooking workshop ...
Off the beaten track and away from the daily hustle and bustle, because standing still is moving forward ...
The cargo hold contains two bright elongated spaces, connected by a patio through large glass doors. If desired, the doors can be unfolded completely to create one elongated continuous space. We have a cozy bar, built with authentic ship materials. The side wall of the ship (water side) is equipped with large portholes so that you can enjoy a unique view of the water and its inhabitants (cormorants, grebes, ducks,…). The side wall on the street side is closed and guarantees both privacy and tranquility thanks to extensive sound insulation. In the interior, heat pumps ensure a stable and pleasant climate in all seasons. In good weather, lunch on the top deck is an absolute must!
We take tasty and healthy food seriously, just like you, and like to process (fresh and preferably organic) products from our own soil with a story. Each dish is carefully selected and freshly prepared in our galley kitchen on the day. Our wines and aperitif choices are also tailored to the menu. We go for surprising local drinks.
Since summer 2020, you can also come and enjoy fresh, self-filleted fish straight from the North Sea in our brand-new Seafood restaurant in the evening. Every month we put together a special four-course menu based on lesser known fish species and bycatch from our North Sea fishery, with respect for the fishing seasons in accordance with the North Sea Chefs charter, local vegetables and nice wines. Below deck or on the large upper terrace, but always an experience with a view of the 'sea'! reservations via Resengo , reBoot Kombuis .
The reBoot ship is moored in the Leuvense Vaart, just outside the center and within walking distance of Leuven station. Parking is easy near the boat (blue zone) or a 4-minute walk away in the parking lot of the Engelsplein.
On May 8, we dust our cooking pots and we can finally receive you back on our ship's deck for an exciting North Sea menu. A special experience on Friday / Saturday evening with your partner or friends, but also as a wonderful ending to a business meeting on our ship.
Of course your health is our priority, whereby the ...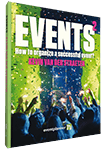 Activities reBoot Kombuis
Activity regions: