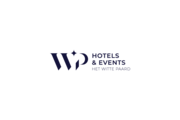 WP Hotels & Events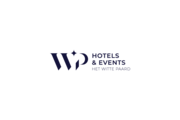 Vissersstraat 53

,

8370

Blankenberge

, Belgium
The WP Hotels & Events: The perfect location for your event on the coast.
WP Hotels & Events in Blankenberge is the group behind the legendary revue temple Het Witte Paard. The entire group now also includes 5 hotels, 2 restaurants, 7 apartments on the Zeedijk, 16 new-build apartments in the city center – with an inner garden – and, in addition to Het Witte Paard, also the event locations Kusttheater 't Colisée and the multi-purpose banquet hall Pantheon Palace. In 2021 the group celebrated its 85th anniversary. The long tradition of annual summer shows continues to serve as a banner, but since the redesign of the event hall in 2017, the group has been able to host much more than just revues. Dinner shows, tailor-made company parties, product presentations, weddings and seminars are just a few examples of the possibilities. WP Hotels & Events has already organized tailor-made corporate parties there for, among others, VVOV, APM terminals, Plopsa, Pearl, Pepsico, Moore, LG and New Holland.
During the monthly dinner shows in Het Witte Paard, where song, dance and spectacle are alternated with a three-course dinner, Het Witte Paard really plays all its trump cards to business. In a classy setting you and your guests can enjoy a dazzling evening with special acts from home and abroad.
Hotel Aazaert
Hotel Aazaert has 8 seminar rooms where up to 120 people can meet. The rooms have all the contemporary audiovisual necessities for a successful seminar (including beamer, wifi, sound system). In addition, the hotel also has an indoor swimming pool, wellness facilities, 58 luxurious rooms and, as icing on the cake, a roof terrace with a pool table. This roof terrace is the ideal location for receptions and coffee breaks, among other things.
Hotels Saint Sauveur, Pantheon Palace, Moby Dick and Paradisio
In addition to Hotel Aazaert****, the hotels Saint Sauveur****, Pantheon Palace****, Moby Dick*** and Paradisio*** also belong to the group. These are located a stone's throw from each other and offer free WiFi, wellness facilities and a luxurious breakfast buffet with bubbles. The total room capacity of the 5 hotels is 182 rooms. That is why these five hotels together form the ideal base for groups of up to 400 people.
The White Horse & Coastal Theater 't Colisée
Since the huge facelift in 2017 and the takeover of Kusttheater 't Colisée in 2018, the group has been the ideal operating base for all types of events. Both locations form the ideal basis for dinner shows, parties, company parties or conferences. Finally, the huge 60m² LED wall offers endless possibilities to visually support your event.
If you are looking for a special location for your company party, marketing campaign, wedding or seminar, then you have come to the right place at Het WP Hotels & Events. Our experienced team ensures that every event is organized down to the last detail.