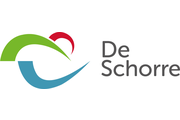 Congrescentrum De Pitte - APB De Schorre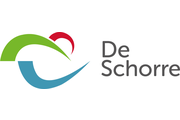 Schommelei 1 bus 1

,

2850

Boom

, Belgium
Corona measures in De Pitte Congress Center.
Are you planning a meeting at De Pitte Congress Center?
Then take these measures into account:
In our largest room (Zaal Boom) we can accept a maximum of 25 people. We also have smaller rooms available with a maximum of 10 (Room Noeveren) and a maximum of 4 people (Room Hoek).
We ask our visitors to disinfect their hands when entering and when you touch communal materials and utensils.
We installed signage to guarantee the safety of our visitors and our employees. So please respect this too.
Catering: Currently only individually wrapped salads and sandwiches are available. Receptions are not yet allowed.
What do we guarantee our visitors?
All materials were thoroughly cleaned by the cleaning team.
The original room layout guarantees 1.5 meters of social distance between those present.
All pens are always disinfected.
We put the post-its and notepads aside for 72 hours before they are used again.
---
GREEN OASIS BETWEEN BRUSSELS & ANTWERP
You certainly know the De Schorre Provincial Recreation Domain in Boom from major events such as Tomorrowland. This location is centrally located in Flanders with an easy connection to A12 & E19. You will find yourself in a green oasis with ponds and walking paths. This environment provides peace of mind for your meetings, training courses, congresses or network events in Congress Center De Pitte.
FROM 12 TO 120 PEOPLE
De Pitte is an old brick factory that has been transformed into a modern conference center. Make use of our rooms with different capacities from 12 to 120 people. Combine the conference center with our other locations such as cycling café 'De Musette', cycling experience point 'De Velodroom' and party and exhibition hall Den Oven.
The conference center consists of a spacious reception area, an auditorium and 5 meeting rooms.
By default we provide:
projection screen or beamer
flipchart with markers
wireless internet
notepad, post-its and pen for everyone present
furnishing according to your wishes
Are you organizing another activity with more than 120 participants and do you see it a bit bigger? Feel free to discuss your wishes with conference coordinator Nathalie Van Nuffel. Together with our partners she ensures a successful event.
MORE THAN MEETING
Lift your activity to a higher level with our delicious varied catering options. Or combine your event in De Pitte with another fun activity on our site such as Schorregolf, stand-up paddle board, walks, pedal boats, electric or standard bikes, zipline, barefoot path and circus, kayak or hockey initiations. In addition, we are always open to your own ideas for team building.
CUSTOMIZED FOR YOUR COMPANY OR ORGANIZATION
De Schorre guarantees an excellent service. We have a few standard formulas for the use of the rooms and catering, but we are happy to work out a proposal based on your needs. Discover our countless MICE options during a personal tour.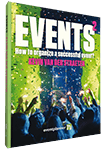 Activities Congrescentrum De Pitte - APB De Schorre