Construction is in full progress at a new children's transitional care unit in Amsterdam, and the AV community has come together to support the project with donations of product, time and services.
In a joint venture between ISE, its co-owners CEDIA and AVIXA, and generous industry contributors, The Jeroen Pit House will be furnished with a state-of-the-art entertainment space for chronically ill children and their families to enjoy.
The Jeroen Pit House, situated in the grounds of the Emma Children's Hospital, will make the difficult transition from hospital to home easier, safer and steadier for chronically ill children and their families.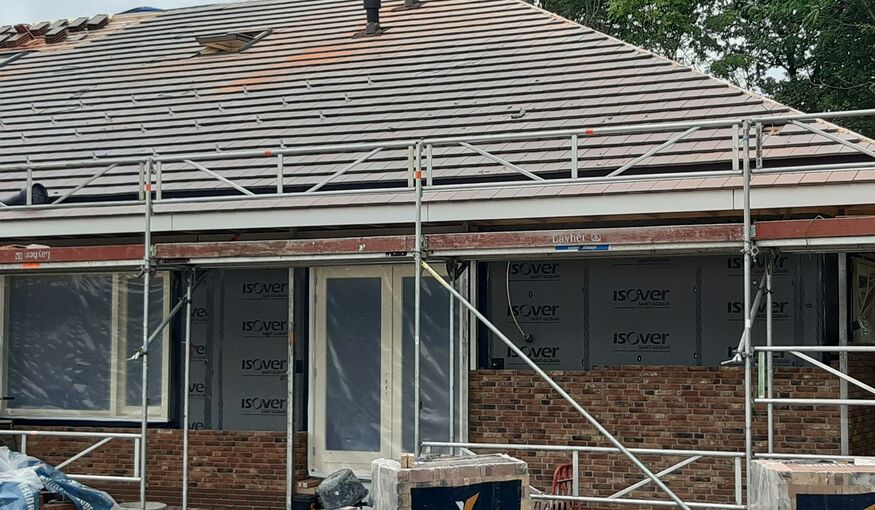 ISE's support forms part of its legacy to the city of Amsterdam, its home for 15 years before moving to Barcelona in 2021. Over 30 AV brands have committed support to develop the media space, which will include a sensory room and home cinema. AVEX & Woelf have contributed design and installation services. Other contributors include ACT, Antratek, Apart, Arcam, Attero Tech, Audac, Audinate, Audipack, Barco, Belden, Biamp, Bose, Chief, Cisco, Crestron, GenericAV, Intronics, Kenwell, Kramer AV, Logitech, Middle Atlantic, Monitor Audio, Nedis, Pakedge (SnapOne), Philips, Procab, Projecta, SCP, Sennheiser, Sony, StarTech, TU, and tvONE.
ISE 2022 takes place at the Fira de Barcelona, 1-4 February 2022. Registration opens soon, follow eventplanner.net for your special reader registration code. Visit the website for further information: