Every year, the world eagerly awaits what Tomorrowland will bring with its main stage. The world-famous dance festival will not disappoint this year either! "A Disney castle on steroids", is how the newspaper De Standaard describes it. The breathtaking castle is no less than one and a half football fields wide.
This year's theme, 'Ascendo', symbolizes a journey to higher spheres. This is beautifully translated into the main stage that reaches almost 50 meters high into the air. But it's not just the heights that impress - the centerpiece of the stage is a majestic white eagle, proudly looking out over the crowd from an impressive 740 square meter video wall.
The construction of this podium, which took almost two months to complete, is an example of Tomorrowland's commitment to craftsmanship and innovation. From the initial sketches to the hand-crafted set pieces, every detail contributes to the unique atmosphere that makes Tomorrowland so special and was realized entirely in-house.
So, do you also work in the events industry and wondering how to really amaze your audience? Then take a look at Tomorrowland and how the festival organizer creates a new world every year in which visitors can escape from everyday reality.
Mainstage of Tomorrowland 2023 in figures
43 meters high
160 meters wide
1,517 video tiles (740 square meter video wall)
1,050 lamps
230 speakers
30 lasers
48 fountains
15 waterfall pumps
60 performers
50 days construction
13 days breakdown
Photos Tomorrowland: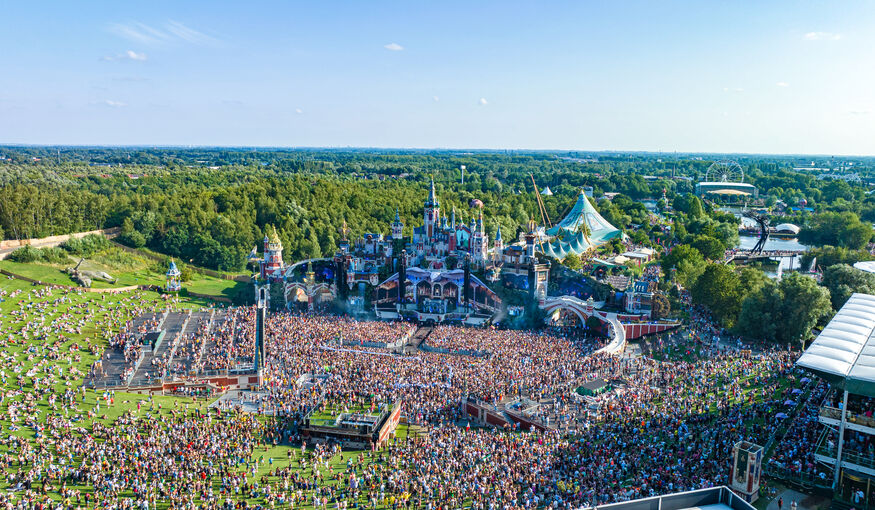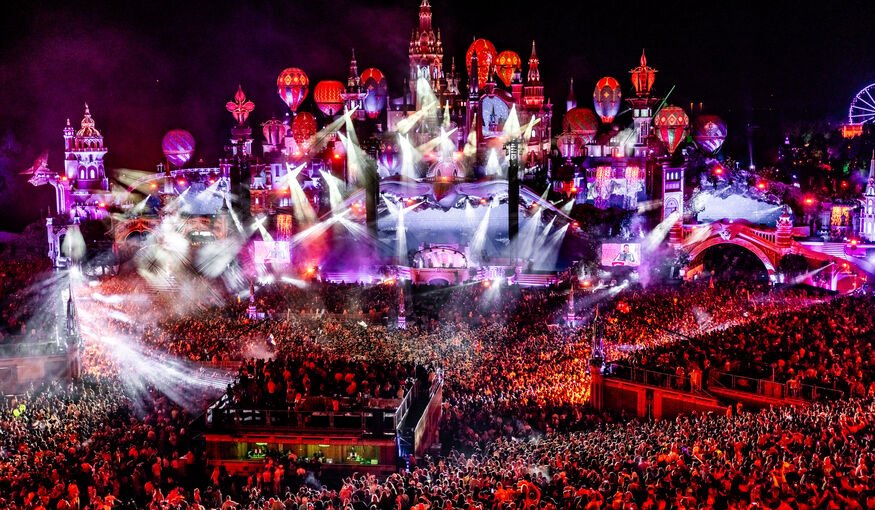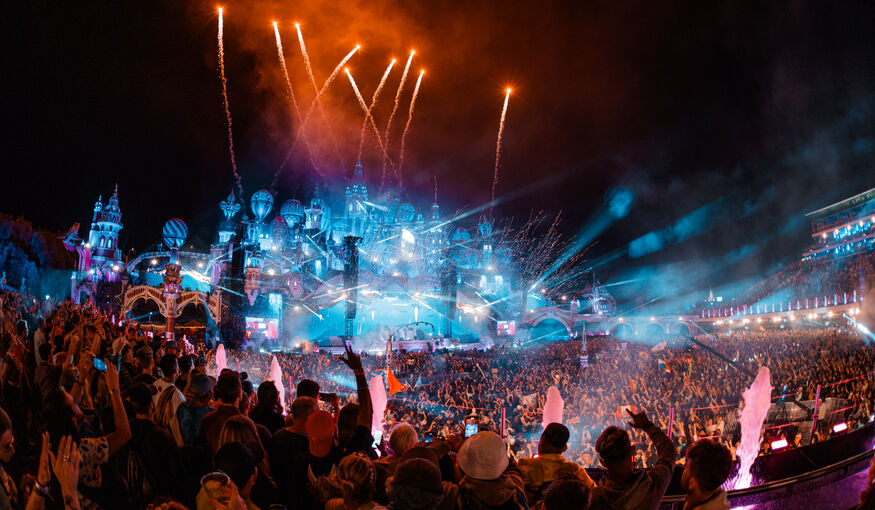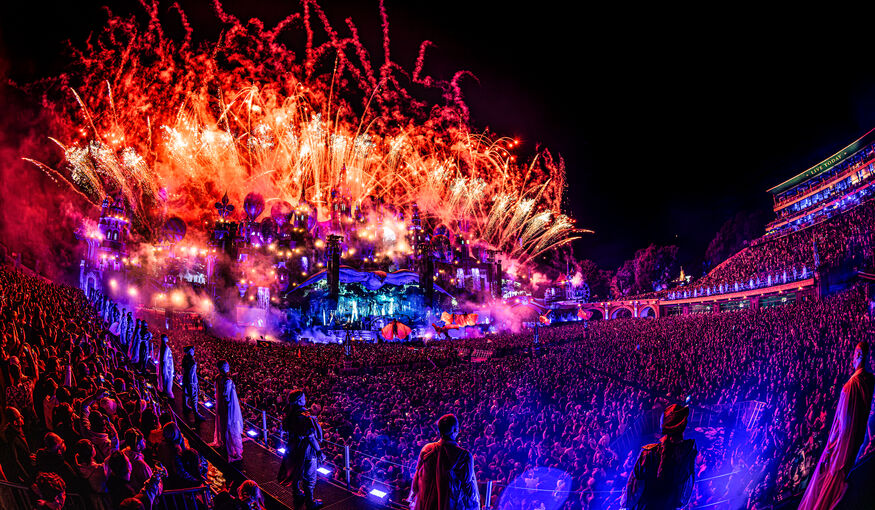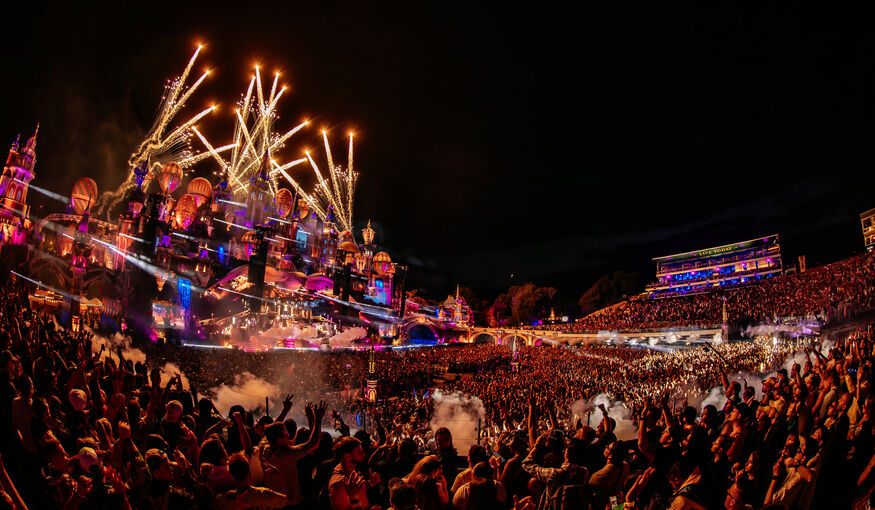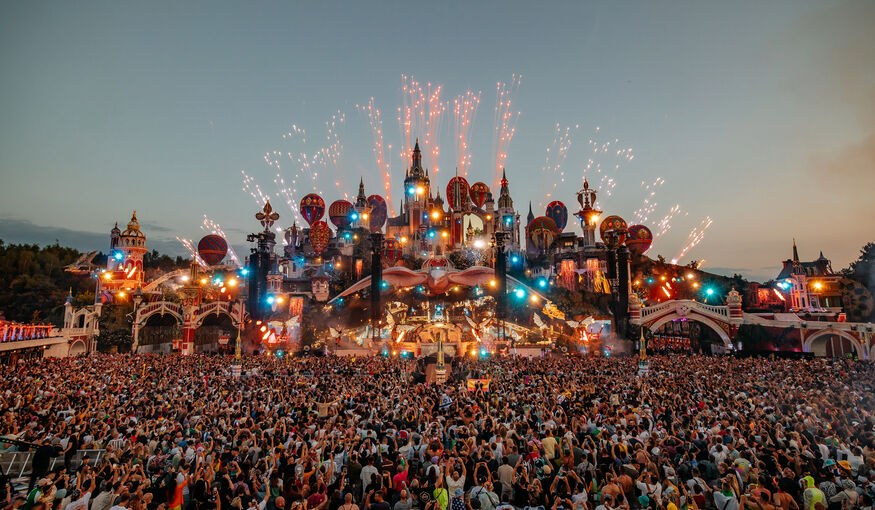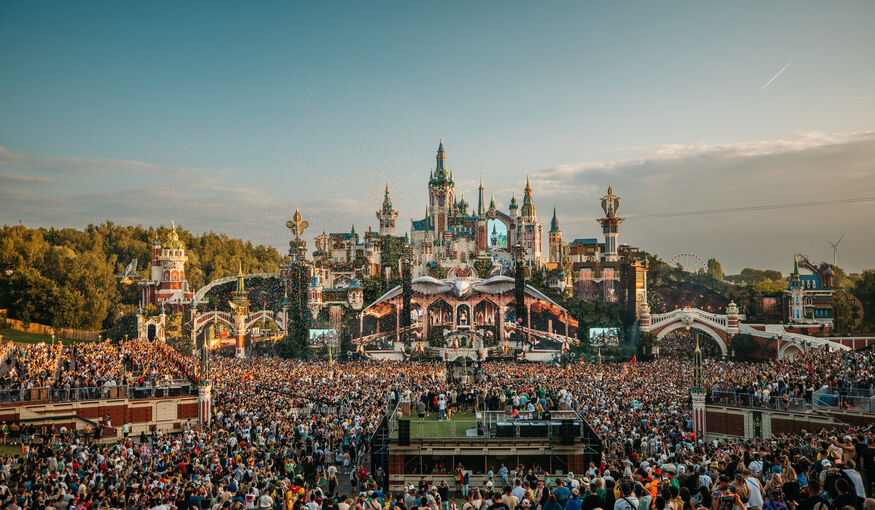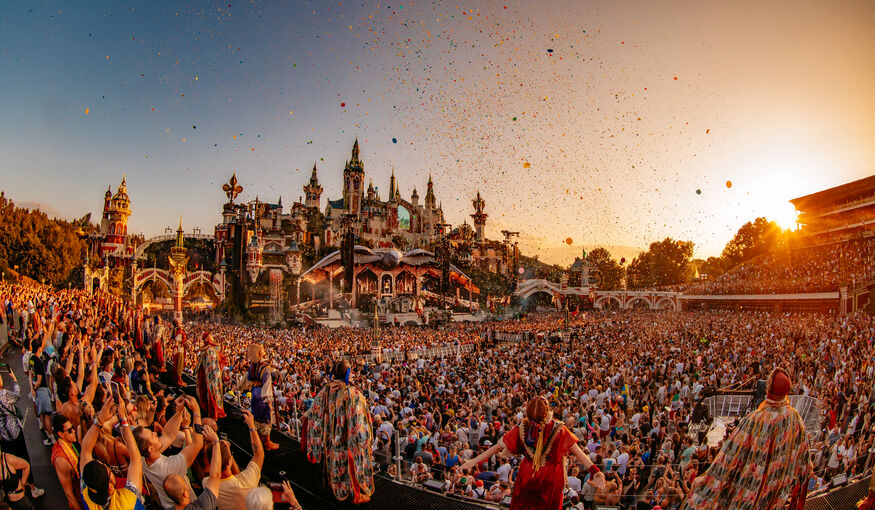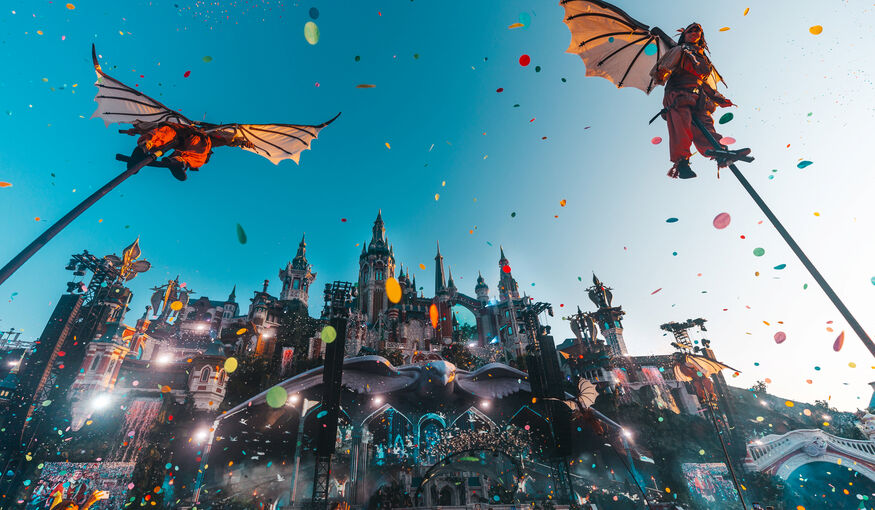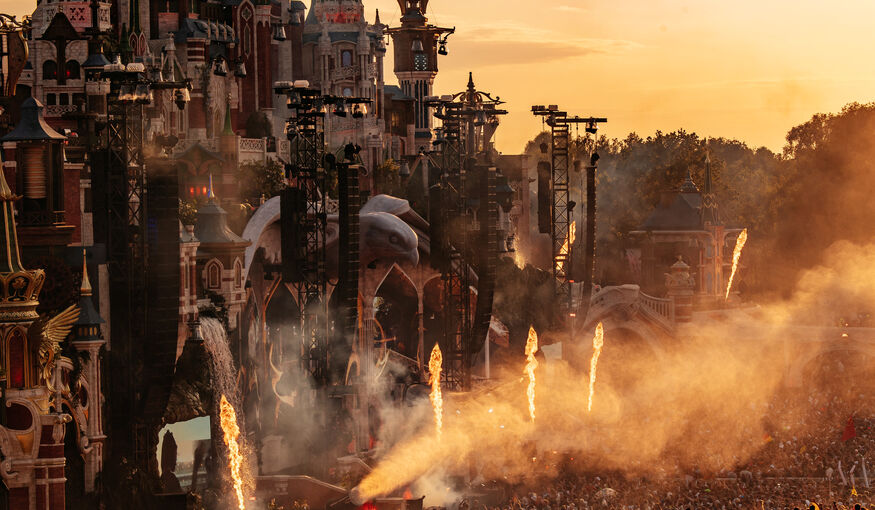 Source: Tomorrowland, De Standaard