Singapore is growing at such a fast pace that things are ever-changing. Whether your clients are returning visitors or first-timers to the Lion City, these newest hotels and retail options will enhance their stay and shopping experience.
There are quite a few reasons why Singapore can be your ideal event destination. This time we explore the newest venues and attractive shopping hotspots for your guests to enjoy in their free time.
Accommodation
YOTEL: Millennials, business travellers and some of your more tech-savvy, value-oriented guests will be glad to know that Yotel, the London-based chain of microhotels which first opened in airports, is finally entering the Asian market with the launch of its flagship property in the bustling shopping district of Singapore's Orchard Road. Set to launch in the second quarter of 2017, the first Singapore outpost will showcase the brand's iconic first class airline cabin-inspired rooms coupled with other features such as rain showers, flat, wide-screen TVs, as well as free 'super strength WiFi' that will be available throughout the rooms and public spaces. Other amenities, such as 'club cabins' (meeting rooms and work spaces that transform into restaurant and bar spaces in the evenings and weekends), a pool and a gym will also be available. Rates run from S$200 to S$240 per night, and trade discounts and offers will be available for large group bookings. A second Yotel property is set to open at Singapore's new airport complex, Jewel Changi Airport, in 2018. ​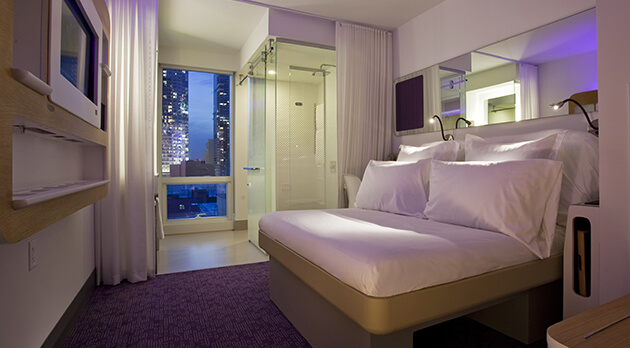 COURTYARD BY MARRIOTT: The first of its kind in Singapore, Courtyard by Marriott will be part of a 33-storey mixed-use development comprising restaurants, retail shops, and medical suites. The new hotel will be conveniently situated in Novena (10 minutes from Orchard Road), right beside the Novena MRT (Mass Rapid Transit) station. With 250 rooms, Courtyard by Marriott is designed for both business and leisure travellers. Room rates to be confirmed.
INTERCONTINENTAL SINGAPORE ROBERTSON QUAY: As Singapore's second InterContinental hotel, the luxurious InterContinental Singapore Robertson Quay is part of The Robertson Quay Project, which aims to add about 40 new restaurants, cafes and bars to the already vibrant dining and nightlife enclave of Robertson Quay. With 225 rooms, the hotel - to open in the second quarter of 2017 – faces the historic Singapore River and offers facilities such as meeting rooms, a club lounge, swimming pool, and a bar. With all these facilities and the hotel's proximity to a range of F&B options, InterContinental Singapore Robertson Quay caters to various age groups, from active silvers to families and millennials. Room rates have yet to be released, but discounted prices and special offers will be available for trade. Robertson Quay is also where the newly-launched Warehouse Hotel is located, within a carefully-restored heritage building.
Shops
APPLE: Apple fans will be excited to know that the brand will be opening its first Southeast Asian flagship store in Singapore in the first quarter of 2017. The Apple store, which sells the full range of Apple products, runs on solar energy and is situated in Knightsbridge on Orchard Road - a high-end shopping destination with tenants such as American clothing label Abercrombie & Fitch and luxury store Malmaison by The Hour Glass, which carries branded watches, jewellery, and even offers bespoke men's attire and fragrances.
VICTORIA'S SECRET: Also recently unveiled on Orchard Road is the first Southeast Asia flagship store of international lingerie brand, Victoria's Secret. The 12,000-square-foot outlet spans two levels on the corner of the Mandarin Gallery shopping mall and offers the same product range as the stores in the US, so patrons can browse through an extensive collection of lingerie, swimwear, accessories, fragrances and more.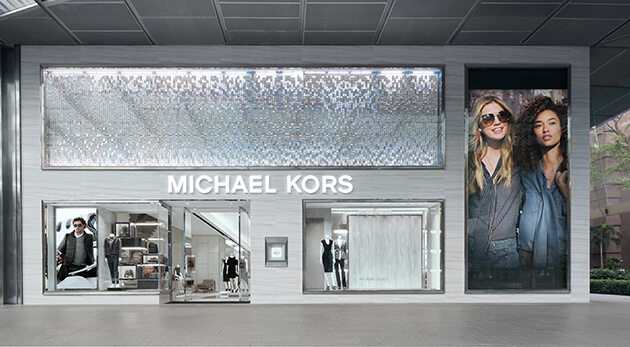 MICHAEL KORS: Opened in September 2016, this is the American fashion designer's first flagship store in Southeast Asia. The two-storey, 7,000-square-foot Michael Kors store at Mandarin Gallery is the only boutique in the region that offers its menswear line in addition to women's apparel, and accessories ranging from leather bags to watches. Clients visiting Southeast Asia can now enjoy this new addition to the Orchard Road shopping experience, as well as the label's comprehensive range of products without having to travel to the US.