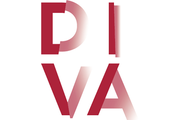 DIVA Diamant Museum
Suikerrui 17-19

,

2000

Antwerpen

, Belgium
Welcome your guests to DIVA, the new diamond museum in Antwerp. This exclusive prime location in the historic city center literally and figuratively bathes in a beautiful setting of diamond, gold and silverware.
DIVA is the perfect hostess. She receives your guests with style and pampers them.
Our two rooms and the roof terrace offer many possibilities.
You can contact her for both business and festive events; a combination of both is also possible.
Treat your invitees immediately to a museum visit or treat them with DIVA's exclusive and tailor-made formulas. Our pre-selected top chefs offer excellent and varied catering options.
Amaze your guests with unique extras such as a Diamond & Champagne Cocktail, a Diva Gin tasting or a DIVA Gin Bar.
Take the opportunity to immediately visit the exhibitions: throughout the year you can visit 'DIVA, A Brilliant Story' and / or the temporary 'Wonderroom' exhibition of a guest curator. From September 13, 2019 to February 16, 2020, the famous Antwerp jewelry designers Wouters & Hendrix will give their interpretation of the Wonder Room.
Everything under one roof: getting together, enjoying, enjoying culture and shopping? You do that in style in DIVA!
Experience a pleasant event together with your guests.
DIVA ensures that all those present look back on a brilliant day or evening with fond memories!
In your application, write down not only the date, but also the start time and presumably end time; in this way we make your quotation as detailed as possible.
See you soon!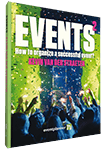 Activities DIVA Diamant Museum